The automotive industry is challenged with new quality requirements due to the increasing digitalization, interaction, and automation of vehicles. It is essential that road vehicles and their components are being developed with cybersecurity in mind. This has a significant impact on vehicle development and the entire life cycle.
This course has been developed in cooperation with TÜV SÜD. The certification concept behind the training comprises a multi-stage qualification and is characterized by a high level of practical bearing.
Course participants gain holistic knowledge of vehicle quality and risk management through this course. The participants are shown the connection between threat and risk analysis, security concept, security specification and verification and validation concept over the complete life cycle of a vehicle. Practical examples from our experts and exercises support the transfer of the learning content to your working environment.Benefit from:
The latest first-hand information on ISO/SAE 21434 and standardization development
Consolidated know-how on the worldwide regulatory/legislative situation for the approval of vehicle types and components
Best practices for an efficient implementation of the legal requirements and regulations for cybersecurity by means of the internationally valid standard ISO/SAE 21434
First-class specialist lecturers from SAE International, who bring not only didactic know-how but also well-founded experience from practice and auditing
This course culminates in a proctored exam in which you will need your camera on.
Note: The Automotive Cybersecurity Certification: Level Two course is now available.
---
---
Who Should Attend
This foundation training provides participants in the automotive industry with the necessary basic knowledge to be able to consider the new cybersecurity requirements according to the ISO/SAE 21434 security standard. This training is appropriate for people who work in the automotive cybersecurity, management, engineering, or audit environment. It is also suitable for project, process and sales managers, as well as those interested in the topic.
You must complete all course contact hours and successfully pass the learning assessment to obtain CEUs.
---
Course Outline
Day One
Introduction
Challenges in the automotive sector

Transformation of Mobility

Challenges and relevance of protecting vehicles from cyber attackers

Cybersecurity basics

Basics of automotive security, its goals and protection mechanisms and terminology used

Cybersecurity in the automotive sector and current developments in legislation, regulation, and standardization

Special challenges in implementation
Overview of upcoming laws, regulations and standards and their interaction

Automotive cybersecurity engineering according to ISO/SAE 21434

How the standard integrates with other disciplines, subject areas, and standards

Understanding the language of ISO/SAE 21434

Objective, procedure, and language that the standard defines for itself
Threat and risk assessment method specified by the standard

Methods and practical examples of ISO/SAE21434

Threat and risk assessment method specified by the standard applied in practical examples
Day Two
Day one review
Cybersecurity Governance and Management of ISO/SAE 21434

Objectives and requirements of the standard for governance and management of cybersecurity in the organization and in projects

Cybersecurity Engineering over the product life cycle

Objectives and requirements of the standard for the various phases of the life cycle of a product, from initial concept to decommissioning
Contents of the standard are illustrated by means of a case study

Continuous and distributed activities with practical examples

Objectives and requirements defined by the standard for cybersecurity activities that must be carried out continuously throughout the entire lifecycle
Procedure in distributed activities, such as subcontracting or service provider relationships

Summary and outlook
Sample exam and discussion
---
---
Instructors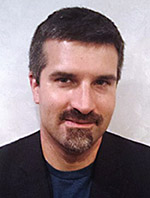 Bill Mazzara serves on the SAE/ISO Joint Working Group for Road Vehicles Cybersecurity Engineering which has published ISO/SAE 21434DIS. He is also the chair of SAE Vehicle Electrical System Hardware Security Subcommittee which has published SAE J3101. Having begun his career as a test engineer during the infancy of the connected car, Mr. Mazzara has witnessed and been a driving force in the evolution of the field, granted 29 related patents in the process. As it became apparent that the lack of cybersecurity was an unfortunate oversight of the connected car, Bill became part of the solution. Mr. Mazzara served on the response team charged with addressing what is widely considered one of the automotive industry's first cybersecurity incidents against a passenger vehicle, the incident chronicled in 2010 study by researchers from the Universities of California San Diego and Washington.
A Certified Information Systems Security Professional (CISSP), Mr. Mazzara holds a bachelor's degree in Electrical Engineering from the University of Notre Dame in addition to masters' degrees in wireless communications and business administration.
---
Anuja Sonalker is the founder and CEO of autonomous vehicle software company, STEER Tech and was recently named one of 2020's Top 100 Leading Women in the North American Automotive Industry by Automotive News. Dr. Sonalker draws two decades of experience from both the automotive industry and the US cybersecurity defense sector building high assurance secure networks, devices and distributed systems. Prior to STEER she held executive leadership positions at TowerSec (acq. by Harman) and at Battelle where she led their automotive cybersecurity practices and go to market. She was instrumental in transitioning the Battelle CyberAuto Challenge to SAE in 2016 and in building the world's first automotive intrusion detection systems in 2013. She is currently the Vice-Chair of the SAE Vehicle Cybersecurity Systems Engineering Committee and Co-Chair of ISO 21434: Automotive Cybersecurity Framework. Dr Sonalker holds several patents in building cyber security engineering products and automated vehicle engineering products.
Dr. Sonalker also serves on the Board of Partners for Automated Vehicle Education (PAVE), Board of Visitors for the Clark School of Engineering at the University of Maryland, Board of the BWI Business Partnership and the Board of Directors of the Economic Development Authority of Howard County, Maryland.
---
Vijay Srinivas serves as the Director, cUAS Product & Strategic Business Management at Black River System Company. Vijay's responsibilities include product positioning and in enabling strategic growth for Black River Systems. He has spent over 25 years in the private sector industry, in a variety of roles that spanned business process reengineering, systems engineering, program management and business development. Prior to Black River Systems, Vijay was at Assured Information Security, a cybersecurity research company for ~5 years. Vijay has extensive experience in the aerospace and defense industry in a variety of systems engineering and management roles. Early in his career, he worked at Delphi Automotive supporting Product Development Process implementation and in incorporating best practices in the engineering design and development stages. An ardent Orange alum, Vijay holds MS (Engineering) and MBA degrees from SU and is a graduate of the inaugural cohort of the Central New York Advanced Course in Engineering (ACE) program from Syracuse University.
---
---